05 Aug

Skoto Gallery Exhibition – NY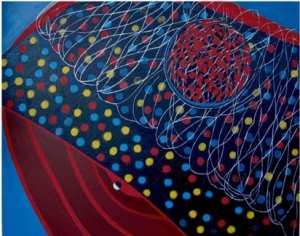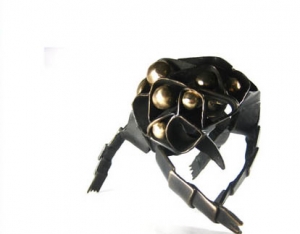 Skoto Gallery is pleased to present a two-person exhibition of recent work by Ines Medina (Basque Country, Spain) and Katherine Taylor (USA). This will be their first 2-person exhibition at the gallery. The reception is on Thursday,September 6th, 6-8pm. Both artists will be present.
Despite their varied experiences and personal cultural backgrounds Ines Medina and Katherine Taylor have over the years evolved into artists whose respective works are governed by sensibilities that explore broader, fluid aesthetic possibilities that respond to and signifies current expanded parameters of art-making and socio-cultural identities. As artists working in a milieu fraught with the possibilities of shifting, multiple and hybrid identities, they are acutely aware of the new challenges to the existing models for explaining the forms of belonging and patterns of exchange that the dynamics of globalization have wrought.
Ines Medina's recent work combines the rigor of formal plastic concepts with a highly developed experimental approach to art making which others have found useful in ways not formally anticipated. She explores the visual sentiments of nature and employs an inimitable ability to unite color, light and texture to create work of remarkable elegance and lyrical beauty. The impression they leave on the eye is distinct yet intangible. Ines Medina hails from the Basque Country, Spain. Her work pulsates with vigor and evinces a sense of delicate ambiguity that helps summon the true power of their abstract presence. Her work encapsulates a desire for the expressive content, theories and reinvented formal strategies that underpins the aesthetics inherent to the Basque soul. Ines Medina obtained a Master in Fine Art in 1982 at the Bilbao University in Spain. She has widely exhibited in Europe and the US. Her work is included in several private and public collections around the world.
Katherine Taylor's small-scale bronze sculptures are quirky organic forms that are firmly rooted in a framework of references that reflect her willingness to embrace a continuum of cultural precedents and influences. Selected from her on-going Basque Number series, each of the sculpture is symbolic of a number and used by the artist as visual signifiers to learn the Basque language while she was living in northern Spain, and evolve from investigation of forms in which the various angles of vision ultimately requires an intentionally grasp of the whole. There is a formal clarity that is accompanied by an aura of magic and playfulness in her work which helps us expand the way we understand the world. Katherine Taylor currently works as an artist in Houston, Texas. She received a Bachelor of Arts degree from Dartmouth College and a Master of Fine Arts degree from University of Melbourne in Australia. Her work has been featured in the Boston Globe, Albany News, and Sculpture Magazine.
September 6th – October 13th, 2012
Opening Skoto Gallery